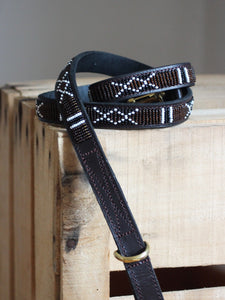 Quality brown leather dog leash, decorated with beautiful ceramic beads in unique designs. The brass buckles are 100% recycled.
All COLLART products are hand made by a fairtrade project in Kenya. We only provide conscious, transparent traded goods that benefit the Maasai in the developing world of today.
Animal welfare is another, very important, aspect we want to get involved with. Each month, COLLART supports an animal rescue project in Hungary.
Color: white, green, brown